At HelloPhysio, we take customer service very seriously and offer the best rates for shockwave therapy in Singapore. We do not believe in over-charging for a service that provides true effective and amazing results.
Our therapists take pride in making sure your recovery is priority and want your goals to be achieved sooner to get you out our door to tell others about us. The sooner you get better, the happier we are.
Meet Founder: Jenny Huang
Senior Physiotherapist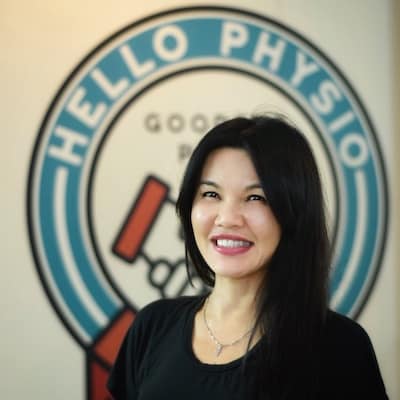 Jenny Huang, the founder of HelloPhysio is an experienced physiotherapist who graduated with magna cum laude in 1997 with her Masters in Physical Therapy from University of Texas Medical Branch (hook 'em horns). She loves learning and teaching and strives to provide the highest standard of patient care and customer service. Prior to conceiving HelloPhysio, she was disheartened by the business-focused practices and felt that patient care should be front and center.
Her vision is to build a practice that raises the bar of patient care, patient experience and patient empowerment. She envisioned a modern facility with a cozy yet professional atmosphere where the environment is therapeutic for clients on top of the actual care.
Jenny is a mom to two awesome teenage kids, runs a ton and loves racing. She has placed first in some notable races such as 2013 Sundown 100km ultramarathon, 2014 Great Eastern half-marathon, 2015 The North Face 50km ultra duo, 2016 Star Wars race winning the Death Star trophy (you can rub the trophy for good luck at HelloPhysio). She is an ambassador of New Balance, Garmin, Jabra, Gatorade, Compressport and EloWater.
Meet Sariah
Office Administrative Executive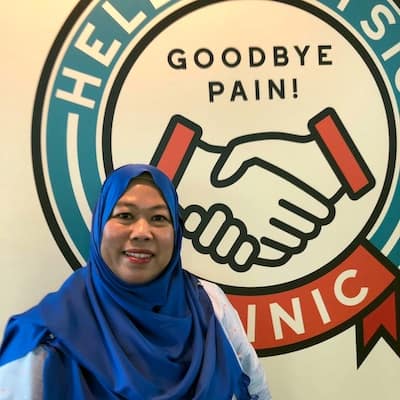 The customer is the most important visitor on our premises. He is not dependent on us. We are dependent on him.
He is not an interruption of our work. He is the purpose of it.
He is not an outsider of our business. He is part of it. We are not doing him a favour by serving him.
He is doing us a favour by giving us the opportunity to do so.
– Mahatma Gandhi
And it is through our front desk super-woman, Sariah, who is able to provide just that when you walk in to our clinic. She approaches office hospitality with a solution-focused urgency and will do her best to assist you. She is the key role to our clinic's day to day operations and she is the heart of HelloPhysio. As a team, we all work together and she's your one-stop-shop for questions and connecting with the rest of the team members.
Pilates Instructor - Lisa Low
Pilates strengthen and tone muscles, improves range of motion, activates postural muscles and improves your overall fitness.  It focuses on spine and pelvis alignment with emphasis on breathing and inner core muscles. Individualized coaching through series of challenging sequences will help you understand your compensation strategies to feel the changes in your body even after the initial session.  Each session is guided with use of Pilates reformer, barrel, fitness circle and Pilates chair.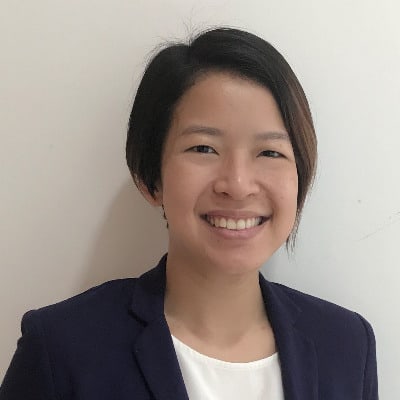 TCM Practitioner – Yi Roe
Yi Roe has 8 years of experience working as a TCM practitioner. She has spent 2 years in Beijing, China to deepen her study and clinical experience and became a Singapore TCMPB registered TCM Practitioner upon her return to Singapore.
 Her fluency in both English and Mandarin help her to reach out to a wider population of clients and truly understand their needs.
Her vision as a TCM practitioner is to provide integrated care by working together with Western counterparts, so as to achieve maximum client wellness and recovery. Yi Roe enjoys playing basketball and badminton in her free time.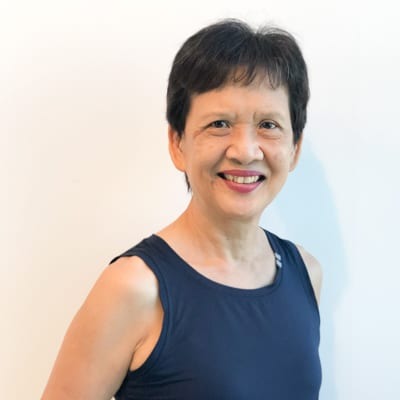 Lymphatic Drainage – Mary Ho
Mary is a heart-centered healer who believes in listening to your needs to help identify the areas that require attention. Using her intuition and tapping into 10 years of combined Lymphatic Drainage Therapy, Energy Work and Craniosacral Therapy, no one session is ever the same.
With Mary, you will almost immediately experience a deep sense of the dedication and unconditional love she pours into each session.
She has also received training in Macrobiotics at the prestigious Kushi Institute in Amsterdam and travels to international health forums to conduct workshops and cooking demonstrations.
Mary is also curious in food culture and world cuisine, and grows her own edible plants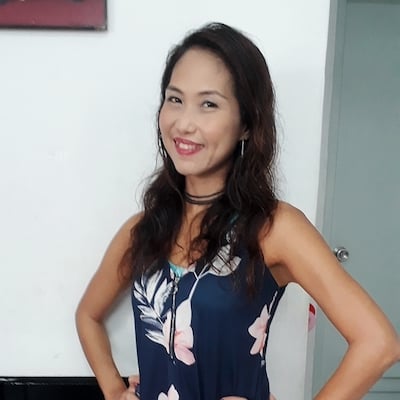 Sports Massage – Cassandra Hie
Cassandra took up running in 2015 to shed off the stubborn post-baby weight. She injured herself in 2017 due to the high mileage without any proper knowledge of maintenance and taking care of her body. Visitations to physiotherapist and sports massage helped her tremendously in the recovery.
She realised the importance of regular sports massages and the benefits one can reap from it. She aims to share and educate runners and athletes the importance and benefits of regular sports massage.
An ultra runner junkie, she travels regularly for mountain trail races. As a therapist, she works with many runners who would see her for their pre and post races. 
"Be Awesome, Run Happy, Run Free, Keep on Hoping, Keep the Faith and Be filled with Love! "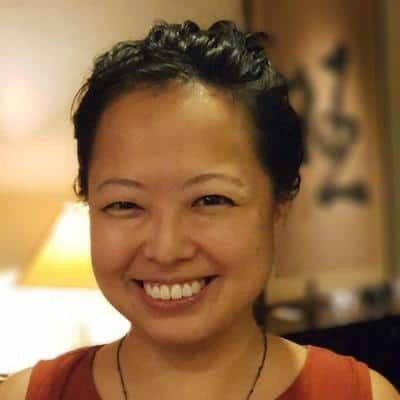 Tension Release Exercise – Diana
Diana blends her years of yoga practice and studies in different movement traditions, with her training in a variety of bodywork modalities. She is a trained yoga teacher in hatha and myofascial yin yoga, and has been exploring somatic movement, qigong, active meditation and dance for over a decade. She is also a certified Tension Release Exercise (TRE) provider and Jin Shin Jyutsu practitioner. Her strength lies in holding grounded space for clients and providing explanations that are both clear and accessible. She believes in resourcing clients to have a greater sense of ease and resilience in their everyday lives.
Meet the Onsite Health Team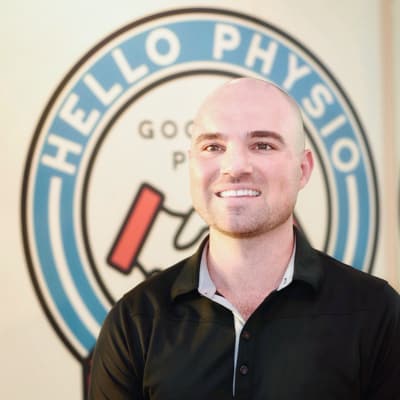 Dr. Micaiah Meuer
Dr. Micaiah Meuer, DC is an evidence-based sports chiropractor who who travels with the Asian and European Golf Tours specializing in sports therapy and musculoskeletal care. Upon receiving a Bachelor of Science degree from the University of Wisconsin, Madison he went on to complete his Doctorate in Chiropractic at Palmer College of Chiropractic West in San Jose, CA. Dr. Meuer currently practices in Singapore, while holding an active license in the New York State, along with certifications from Nike (NG360) as a Golf Performance Specialist, the Titleist Performance Institute (TPI), Selective Functional Movement Assessment (SFMA), Active Release Technique (ART), Rock Tape, Trigger Point Dry Needle Specialist (GEMt) and other performance industry leaders. As a former competitive golfer, Dr. Meuer has played golf on both the U.S. NCAA collegiate and Wisconsin State PGA Sectional level. His goal is to create a symmetrical balance between passion and professional expertise.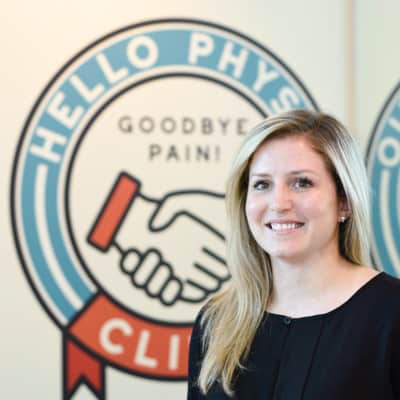 Dr. Carolyn O'Meara
Dr. Carolyn O'Meara is originally from Ottawa, Canada. She completed her doctorate degree at Palmer College of Chiropractic in San Jose, CA. While there she was awarded the highest honours in clinical excellence for her graduating class. Post doctorate she was one of the first chiropractors in the United States to be accepted into a fully accredited chiropractic residency program at a medical hospital where she co-managed neuromusculoskeletal pain cases with other medical practitioners. As a former U.S Collegiate athlete, Dr. O'Meara has always had a passion for sports chiropractic. While living in the United States, she provided chiropractic services at a variety of sports competitions including the Ironman World Championships in Kona, Hawaii. Dr. O'Meara practices diversified spinal adjusting and holds multiple certificates in advanced soft tissue therapies, functional movement assessments and dry needling therapies. Prior to moving to Singapore in 2014, she worked for the U.S Veterans Military Hospital.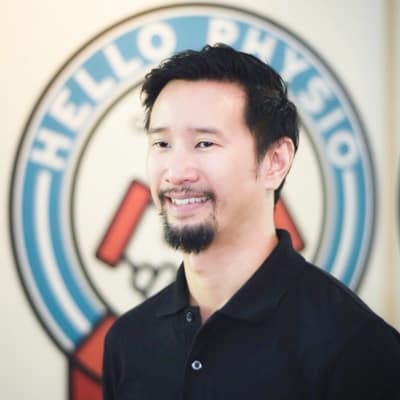 Dr Jeff Cheung
Born in Canada, Dr. Jeff strongly believes in living a balanced and active life driven by strong relationships. This outlook can help us perform at optimal functional capacities. This ethos inspired Dr. Jeff to enrich people's lives through his specialized domain and encourage communities to live healthier lifestyles. Dr Jeff graduated as a Doctor of Chiropractic from Palmer College of Chiropractic in California, USA, with a Bachelor's degree in Kinesiology from the University of Fraser Valley in British Columbia, Canada. As a sports injury and performance specialist, Dr. Jeff has anchored various rehabilitation and performance development programs. His favourite hobbies include cooking and playing hockey, basketball, volleyball, and tennis.